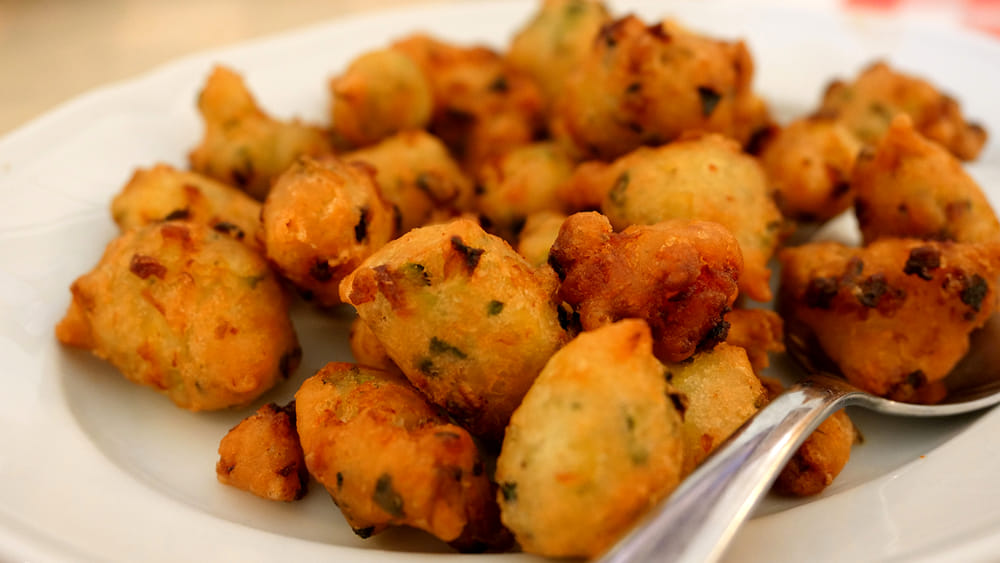 INGREDIENTS:
1kg of flour 00
1pc. of brewer's yeast
salt q.b.
600ml of warm water
condiments of choice
olive oil
PROCEEDINGS:
Put 1Kg of flour in a bowl. Dissolve the yeast in 600ml of warm water. Make a hole in the center of the flour in a Volcano shape and add a teaspoon of salt on the side. Pour the water in the center of the flour but be careful not to make it touch the salt directly while you pour it. Mix everything by hand for 15 minutes and then cover the bowl with a napkin in a warm place for about two hours. When the whole dough has nearly doubled its size it's ready to be poured in boiling oil. be careful not to take large chunks of dough, A spoon is just the right size. keep every piece in oil for about two or three minutes. Traditionally, Pittules are prepared with a wide variety of stuffings mixed raw directly into the bowl. the most common ones are black olives, capers, tomatoes, anchovies, codfish (previously cleaned), cauliflowers, zucchini or turnip.