Taralli del Salento: to each his favorite online taralli
Salento taralli are small rounded snacks that you will surely have had the opportunity to try at least once in your life. However, you may have tried commercial taralli, perhaps purchased at the supermarket in your city. Without detracting from this type of product, you must know, however, that the best Salento taralli have a truly unmistakable flavor, which has nothing to do with the commercial product. The same goes for the sweet taralli of Salento, which not only have a taste but also an unmistakable fragrance. Flavors of Puglia, of the Mediterranean, small tastes to always carry with you which you really can't do without. That's why online taralli are always among the best … because they are authentically Apulian!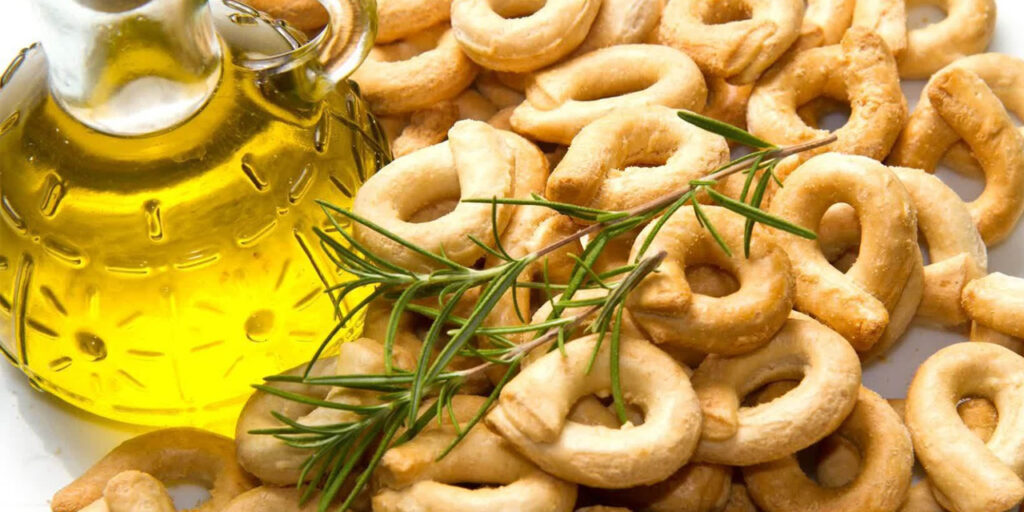 Sweet taralli of Salento: the idea that was missing
We have just talked about the Salento taralli. Among these we cannot fail to mention the sweet taralli of Salento, which can also be counted among the online taralli. Not surprisingly, Italians are lovers of sweet things and many of them cannot finish a meal without a little sweet taste. The sweet taralli of Salento are ideal to always keep in your bag or backpack even at work or school. Ready to try our tastes? Make way for sugar, almonds, glazed taralli, rum taralli, and many other irresistible flavors dedicated to lovers of sweet things.
Mediterranean flavors in the Salento taralli that we like: some ideas to try
Between salty taralli from Salento and sweet taralli from Salento, you are spoiled for choice. Make way for classic flavors, such as fennel taralli, and original ones, such as onion or truffle taralli. You just have to prepare your box of typical Apulian products and make your selection by choosing the online taralli that most inspire you.