GASTRONOMICAL TRADITIONS AND TYPICAL PRODUCTS OF APULIA AND SALENTO
Salento's cuisine is a poor type of cooking, essentially based on the few products earth gives us: olive oil, wine, legumes, cereals and vegetables. nonetheless it's very rich in a creative way, full of peculiar recipes which are different from a zone to another. Even small, the Salento territory offers a number of recipes and culinary specialities salty ones as well as sweet ones, preservation techniques and wines which are typical of a single territory or even a small village. In this deepening article we are going to try to offer a detailed view of what salento's cuisine means.
Cunserva Mara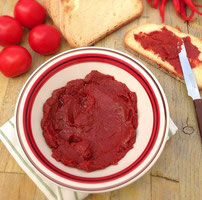 The "Cunserva Mara" (hot jam), is an important traditional Salento dish. It's simply made of tomato or pepperoni juice; it's very popular, mainly because it's easy and fast to prepare, and because it takes a lot of time before it spoils. It's primarily consumed by putting it on slices of bread with a little olive oil, or on the "Frisa".
Rustico leccese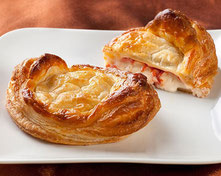 There's no particular story about the "Rustico Leccese" because its recipe is being passed from generation to generation mainly by voice. It's peculiarity though it's in the consistency of the recipe. it basically is a calzone full of mozzarella, besciamella and tomato sauce. It must be consumed when it's hot to truly appreciate the creaminess. The "Rustico Leccese" makes it's appearance on the National list of traditional agribusiness products.
Scapece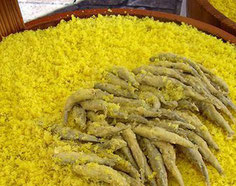 The "Scapece" has its roots in the middle ages, it was made to answer the necessity to preserve food for a long time. It's bright yellow and it can be easily found in popular markets and seasonal festivities alla around the salento region. It's basically made of fried fishes (picarels and boces) preserved marinating in vinegar soaked breadcrumbs with saffron wich gives the colour to the whole dish.
Pizzi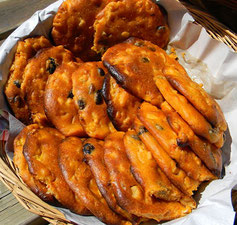 The "Pizzo" aka "Pizzaiola Puccia" is a very representative dish of Salento's poor cuisine. Born as a meal for farmers it was made at home and brought to the fields to be eaten at lunchtime. It's a kind of bread mixed with olives, extravirgin olive oil, onion, and pepper. It's a variation from the classic "Puccia" bread wich is made with wheat, sourdough and black olives.